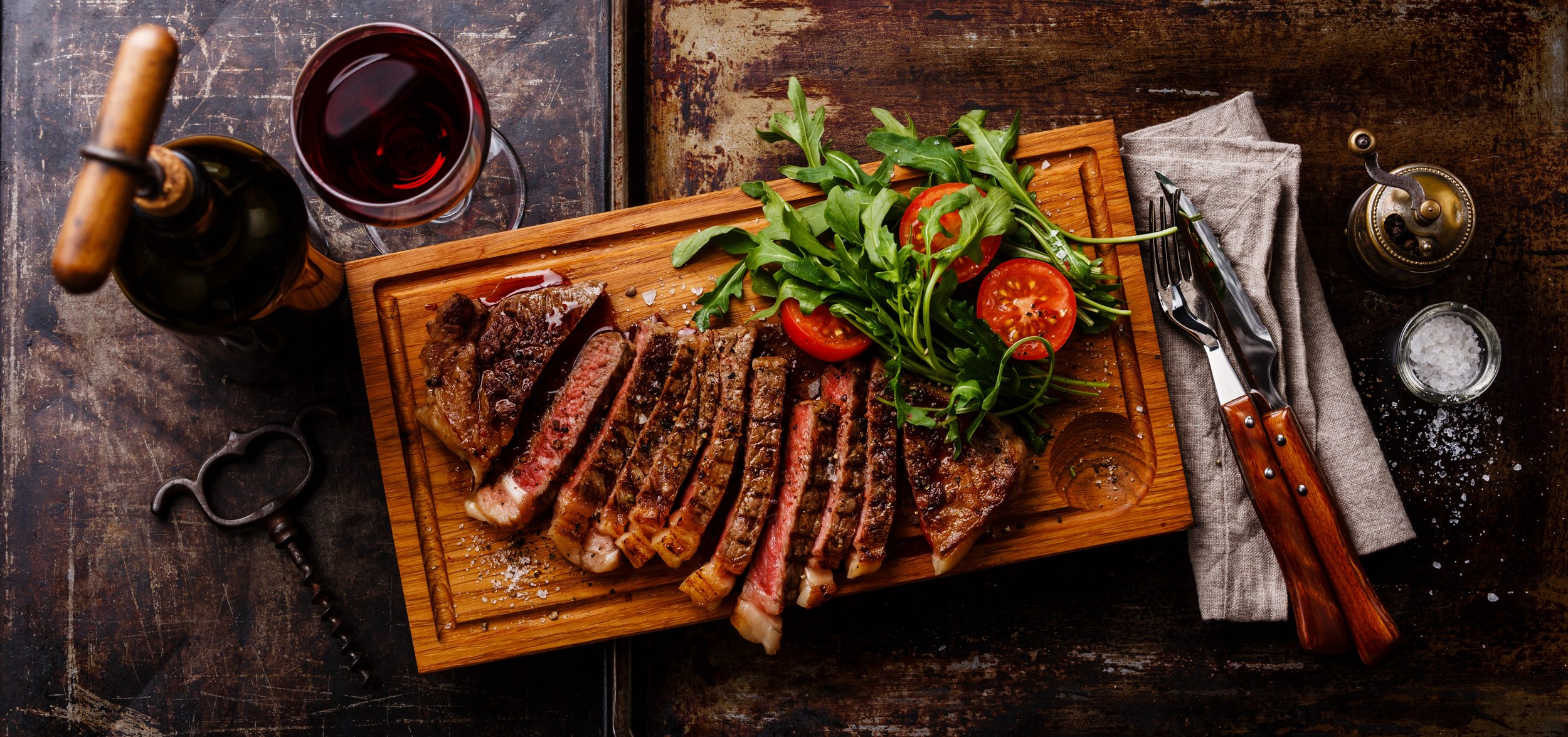 Enjoy the most delicious meals - family or business lunches, celebrations and gatherings are even more enjoyable at the Batak Grill restaurant.
Batak Grill is a popular place for all kinds of get-togethers here at the Supernova Centar Cvjetni
Batak Grill is a popular Zagreb restaurant and a favourite destination for all types of get-togethers. If you are looking for some delicious food and a pleasant environment, then by all means visit Batak Grill at the Supernova Centar Cvjetni. It is a perfect place to visit for it is the only restaurant serving this kind of food on Cvjetni trg, and here you can come to enjoy the best of the barbecue along with other possible food options that are offered in the comprehensive menu. Well-chosen dishes add fun and enjoyment to any get-together, and it's really as good an option as any for celebrating birthdays, anniversaries and even those more festive occasions. Come and share lovely moments in pleasant surroundings with your family and friends and opt for the best gastronomic delights to your liking.
The extensive food selection awaits you with meat delicacies such as minced meat spread, three kinds of grilled minced-meet fingers, pork chop stuffed with cheese and wrapped in pancetta, BBQ chicken wings and rib eye. Besides meat, there are also combos such as fine Burrata, salmon tartare, fried red pepper stuffed with cheese, chicken with panko breadcrumbs, pan-fried mozzarella sticks or pan-fried oyster mushrooms. The menu features a variety of side dishes, including sweet potato fries, famous homemade potatoes with melted cheese and crispy bacon, and grilled vegetables to create a lighter meal. Jazz up the gastronomic delights with the finest refreshing drinks such as cocktails like Hugo, Aperol and Gin Tonic, as well as Cuba Libre and sparkling wine for summer days. In any season, Batak offers a great range of food and drinks for all tastes and ages.
Batak - the best taste of grill
Batak restaurant opened its doors for the first time in 2011. Since then it has become a unique gastronomic destination for all good food lovers and those who want to discover the latest food trends. You can enjoy a business meeting, a lunch after shopping, a birthday or engagement celebration and other special occasion dining in a pleasant setting and modernly decorated space. Batak Grill restaurant offers a large selection of traditional barbecue dishes that are based solely on baby beef and made without additives, with only salt and pepper added.
Batak's food specialists prepare their culinary specialties on open fires, on wood charcoal, which gives the dishes an extraordinary taste, aroma and succulence. Batak team always prepares a new variety of gastronomic delights, specialties and delicious menus for a perfect lunch and dinner. On menu you can always find delicious dishes that'll make you want to return for another taste. Ćevapčići, spreads, salads, lean pork fillet with tasty sauce and wide variety of desserts to round off a meal.
At Batak restaurant you can enjoy tasty food in the pleasant company of your family and friends and celebrate important life events such as birthdays, baptisms, confirmations and even smaller weddings. A party to remember can be organized according your wishes! Don't miss the opportunity to enjoy gastronomic offer and delicious food in one of the best restaurants in Zagreb.