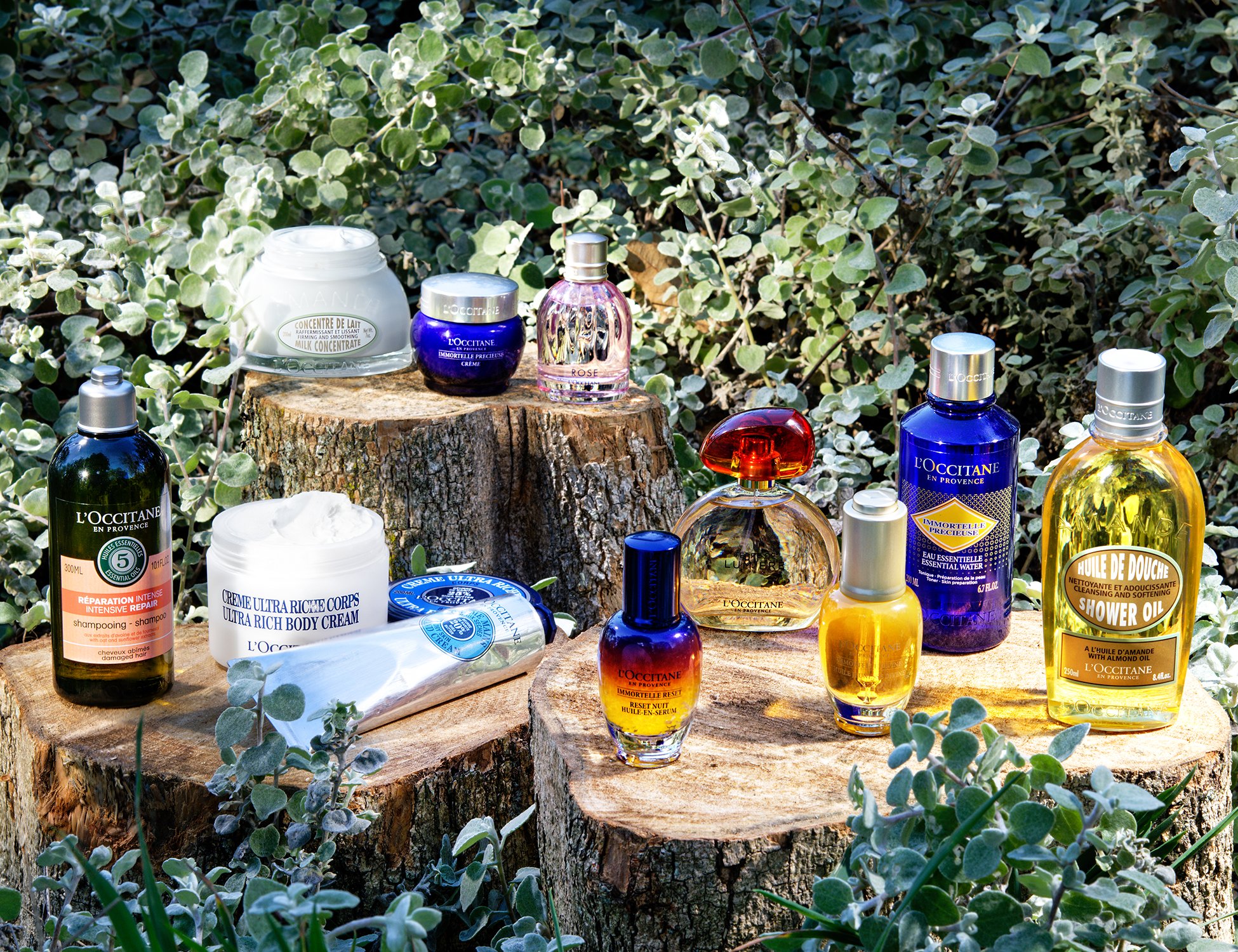 Everyone knows L'Occitane that offers beautifully designed skin care products.
L`Occitane's fantastic natural cosmetics await you at the Supernova Centar Cvjetni
Located on the ground floor of the Supernova Centar Cvjetni, the L`Occitane store is home to natural products that are infused with intoxicating fragrances and enchanting textures. This prestigious brand prides itself on its many years of tradition in making skin and hair products from the best plants and flowers, all of which are cultivated under the Italian sun. All natural healing powers of plants and flowers are used to make your skin look and feel absolutely irresistible.
Select fragrant shower gels, oils and lotions when it comes to body care, and keep your hands and nails nourished with soft and velvety hand creams, exfoliators and soaps. Be particularly attentive to facial care, as cleansed and toned facial skin will be your most valuable asset and the perfect foundation for both day and evening make-up. Facial cleansing and washing products, lotions and serums, day and night creams and anti-ageing products just to name a few make only a segment of the product assortment, plus, to ensure that your natural look is kept perfectly fresh, give special attention to hair care. The product range features fragrant shampoos, balms, masks and oils. Discover men's and women's collections as well as fantastic gift sets and travel packs that will include your favourite products.
L'Occitane, a small skin care company that grew to one of the global leaders
The L'Occitane products are among the best-selling products worldwide due to the high quality of natural ingredients, the fragrance that rises throughout the day and the fast visible results.
When starting his small manufacturing company in Provence, Olivier Baussan could not even imagine that his creams, serums, shower gels and fragrances will find their way to women's make up and cosmetic bags all over the world. The L'Occitane hand cream's ingredients such as almond, rose or lavender oil or shea butter nourish and protect the dry skin of your hands.
There is hardly a woman that does not carry a travel package of that little miracle that instantly helps and protects the dry and cracked skin in her bag. The care of your face has never been simpler with the divine face cream, the peony or shea butter cream for perfect complexion and the ultra-smooth anti-ageing and anti-wrinkle moisturizing cream for radiant skin.
The exfoliants and masks will deeply cleanse and nourish your mature skin, and the precious eye balm will smooth and minimize the small wrinkles. The immortelle precious night cream is a skin-caressing cream that acts during the night and gives your complexion a youthful glow, the blessings of which have been felt by lots of women worldwide.
Do not miss out on the lip balm made from cherry blossom, shea butter or rose. The sun often leaves devastating traces on our faces, thus protect your skin with the L'Occitane BB creams with SPF protection factor.