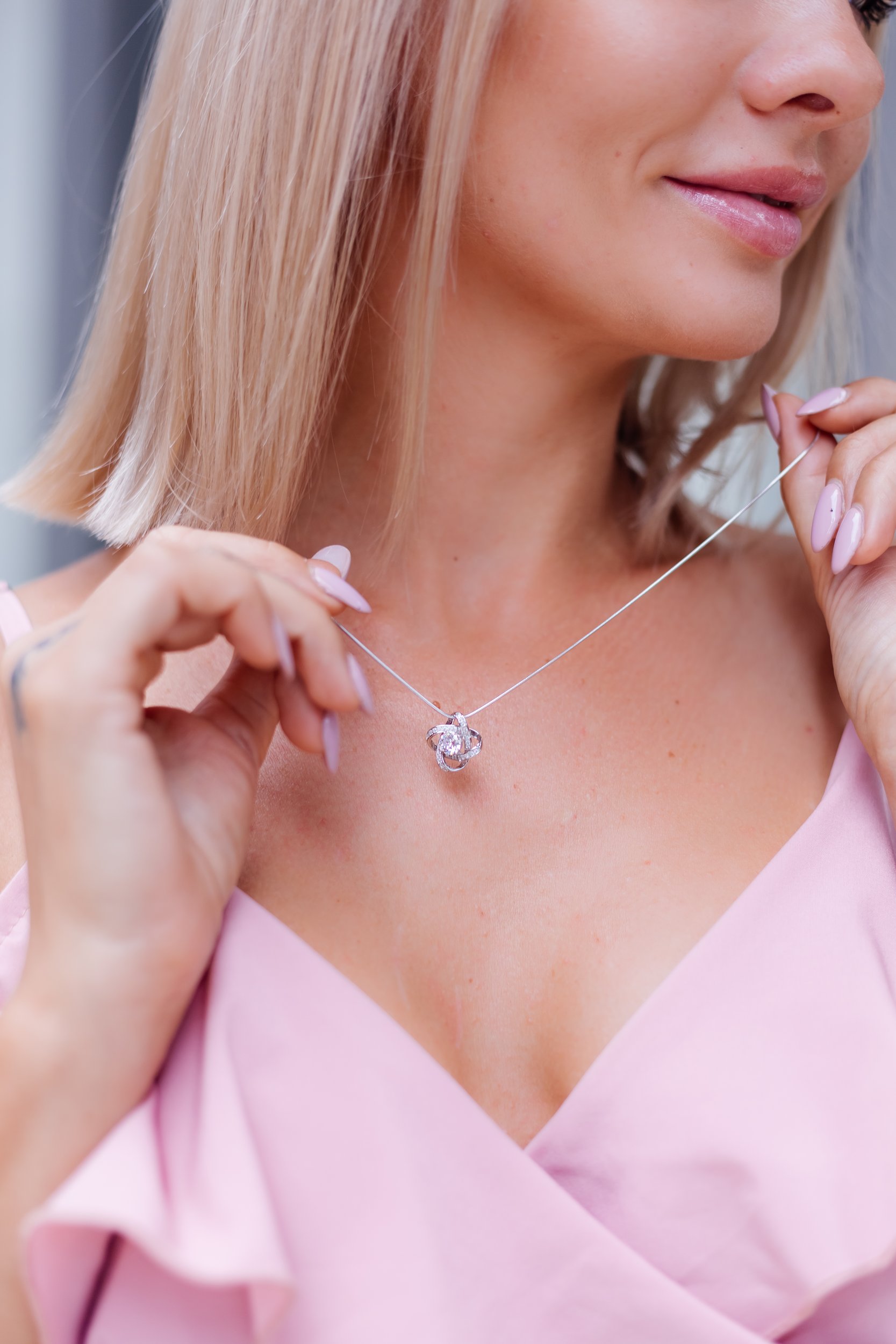 Modern jewelry is always an excellent accessory that will perfectly complement any fashion combination.
The perfect fashion accessories to wear are jewellery and watches – look out for them at the Krona store of Supernova Centar Cvjetni
Jewellery has been a symbol for both love and affection as far back as ancient times. In fact, the jewellery itself is either considered a special fashion accessory or chosen as a present for a loved one to mark a special occasion. So whether it's a birthday, anniversary, wedding, confirmation, graduation or any other special occasion, you can't go wrong with the Krona jewellery. The Krona assortment features stylish bracelets, necklaces, earrings and rings.
Above all, Krona is famous for its vast selection of watches of renowned brands. There are various watch models to suit different styles and age groups. Men's, women's and children's watches serve not only as an absolutely must-have fashion accessory, but also make fantastic gifts. Hugo Boss, Fossil, Swarovski, Diesel, Tissot, Casio, Tommy Hilfiger and Tag Heuer just to name a few of the brands, models of which you will find at the Krona store. Alongside the timelessly classic models, fans of fashion and fashion accessories will be thrilled by each exciting new collection and eye-catching design that will boost the style to a completely new level. The store's kind staff will be delighted to assist you in selecting the perfect watch as well as providing you with competent information on the mechanisms, functioning and optimal care of your new watch.
Krona - jewellery for every occasion
Jewellery such as marvellous watches never goes out of fashion and is always a perfect gift for your loved ones. The Krona store features a wide assortment of wristwatches and jewellery of famous world brands.
If you are looking for men's or women's watches as a birthday, confirmation or communion gift that will remain a lasting memory of a happy event in an individual's life, take a look at the rich offer of the Krona store. On the shelves you can find beautiful examples of AX, Diesel, Hugo, Boss, Calvin Klein, Casio (Edifice and GShock), Tommy Hilfiger, Michael Kors, Fossil, Cluse and Ice watch wristwatches that will surely get you noticed.
A watch on the wrist says a lot about the wearer - show your personality and attitude with Omega, Breitling, TAG Heuer, Longines, Rado, Montblanc, Tissot, Certina examples.
In addition to luxury watches, Krona also offers a large selection of jewelry that goes well with watches, but can also be worn alone. Steel earrings, silver necklaces, bracelets or gold rings from brands Calvin Klein, Fossil, Skagen, Paul Hewitt, Swarovski and CDL are just a part of this great offer.
Whether you are looking for men's leather bracelets or necklaces with a "soldier plate" or women's rings, you can also choose from accessories such as Montblanc ballpoint pens, fountain pens, wallets, cases, key rings, cufflinks.