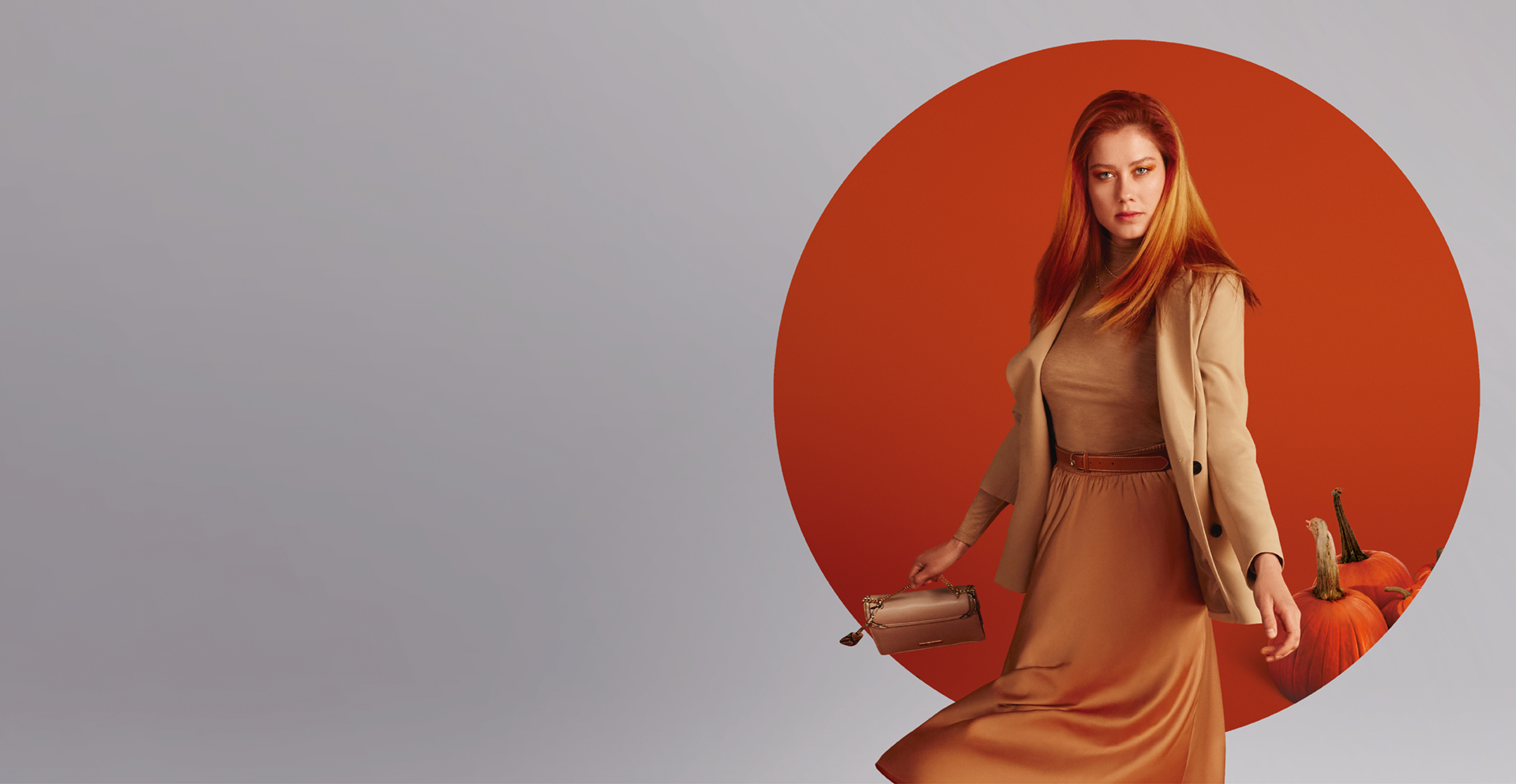 Pick your own autumn fashion.
Always trendy with new collections.
Even if you are not a fan of autumn and winter, with new collections of the Supernova shopping centre you will be able to create fashion combinations that will make you eager to welcome the colder days.
We are always overwhelmed with the latest trends in autumn/winter collections regardless of whether it is men's, women's or children's fashion.
Choose your favorite model of pants, cardigans and other knitwear for ideal daily outfit and pay special attention to a great selection of jackets and coats that can fantastically round up your fashion combinations for colder days.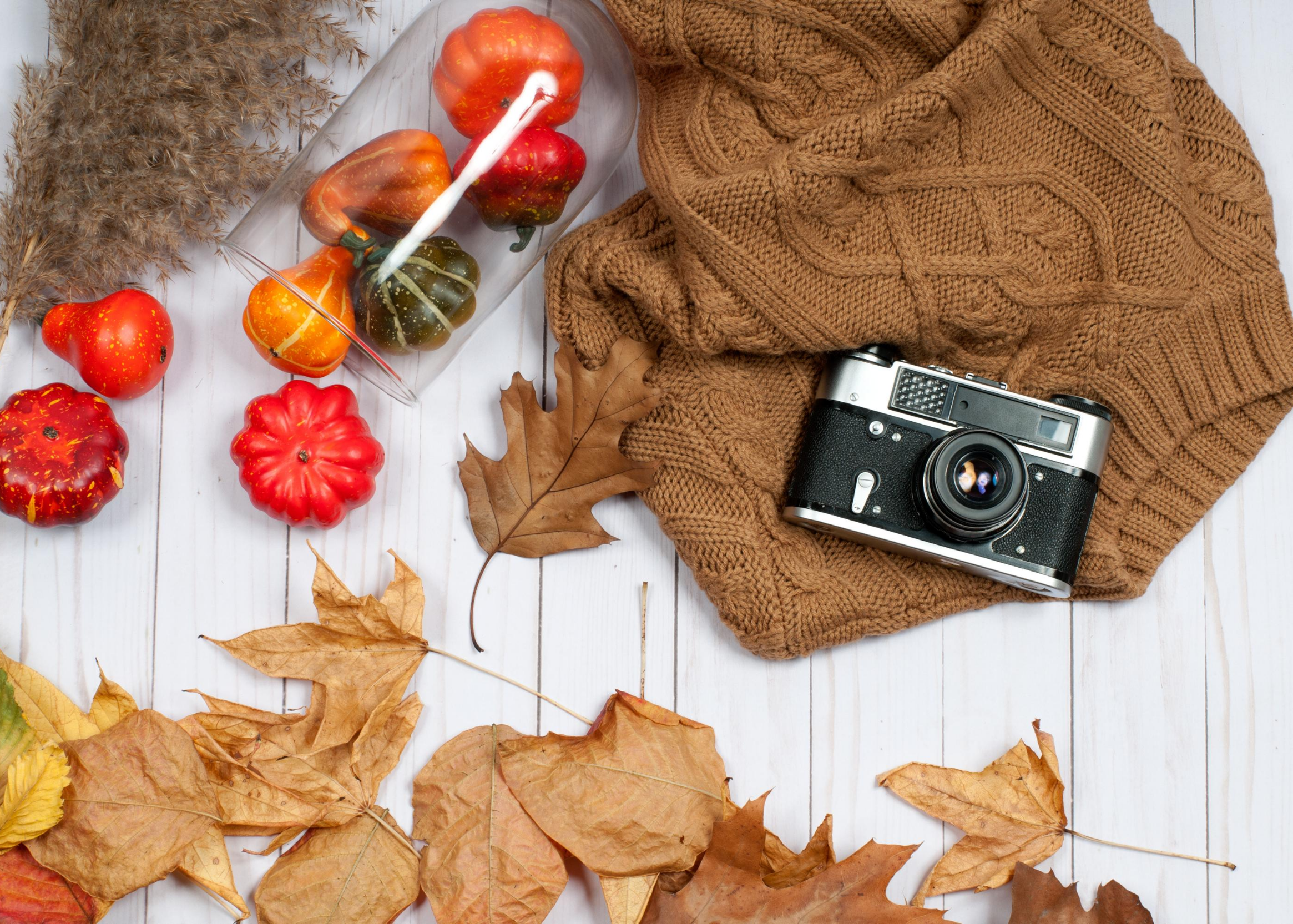 Never neglect your footwear - our stores offer you a fantastic selection of boots, ankle boots and other winter shoes that are not only high-quality and functional, but also trendy.
Numerous leading brands prepare for you, year after year, new models inspired by the latest world trends.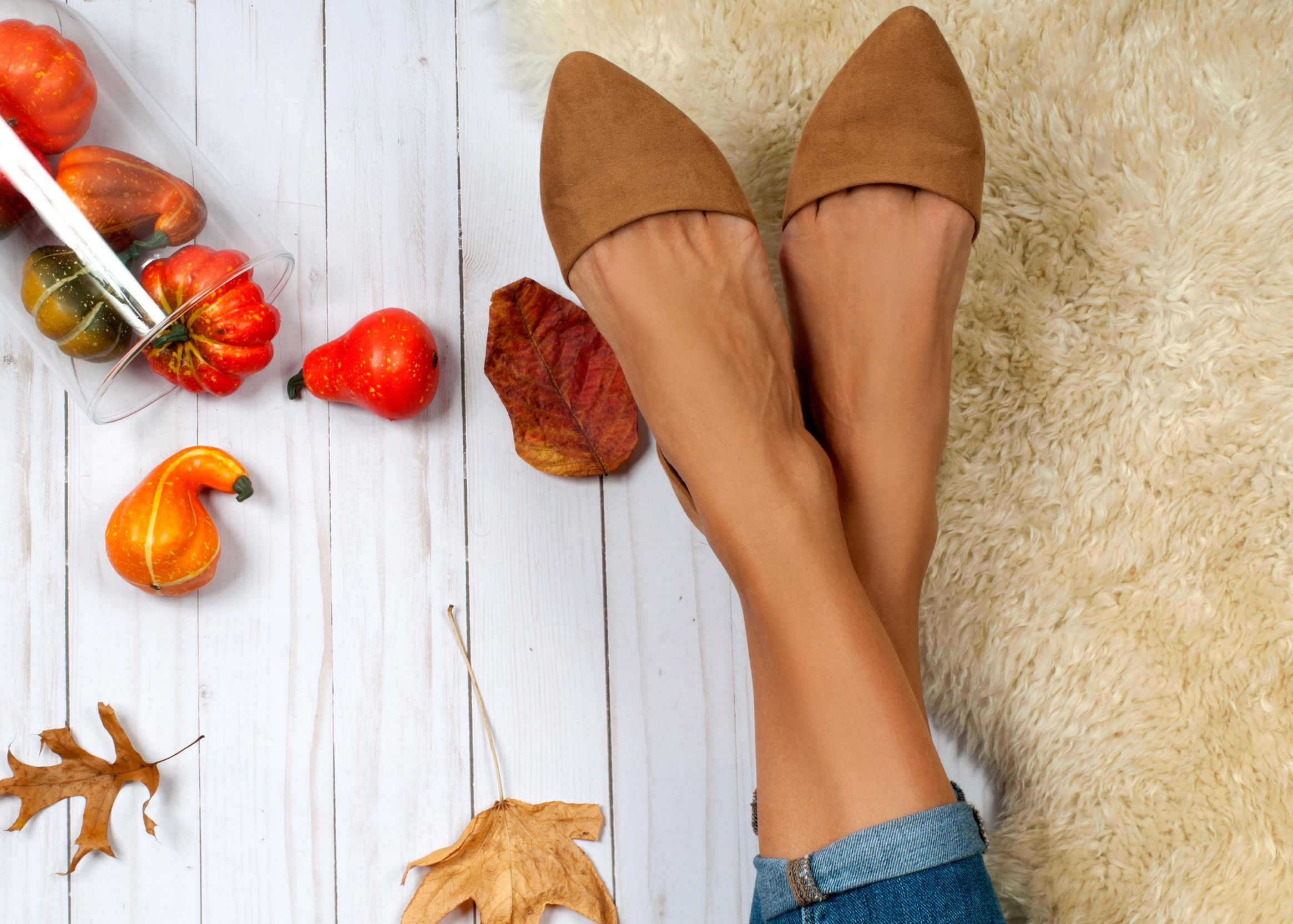 Autumn and winter bring us also the best choice of fashion accessories.
In addition to the inevitable jewelry and bags, all the fashion lovers will love the upcoming season, because it represents the beginning of the rule of scarves, various caps and hats, gloves and many other accessories that make not only everyday, but also the formal outfit even better and more original.
Give flavor to the upcoming cold days with fantastic fashion combinations - do not miss the new collections in the stores of the Supernova shopping centre.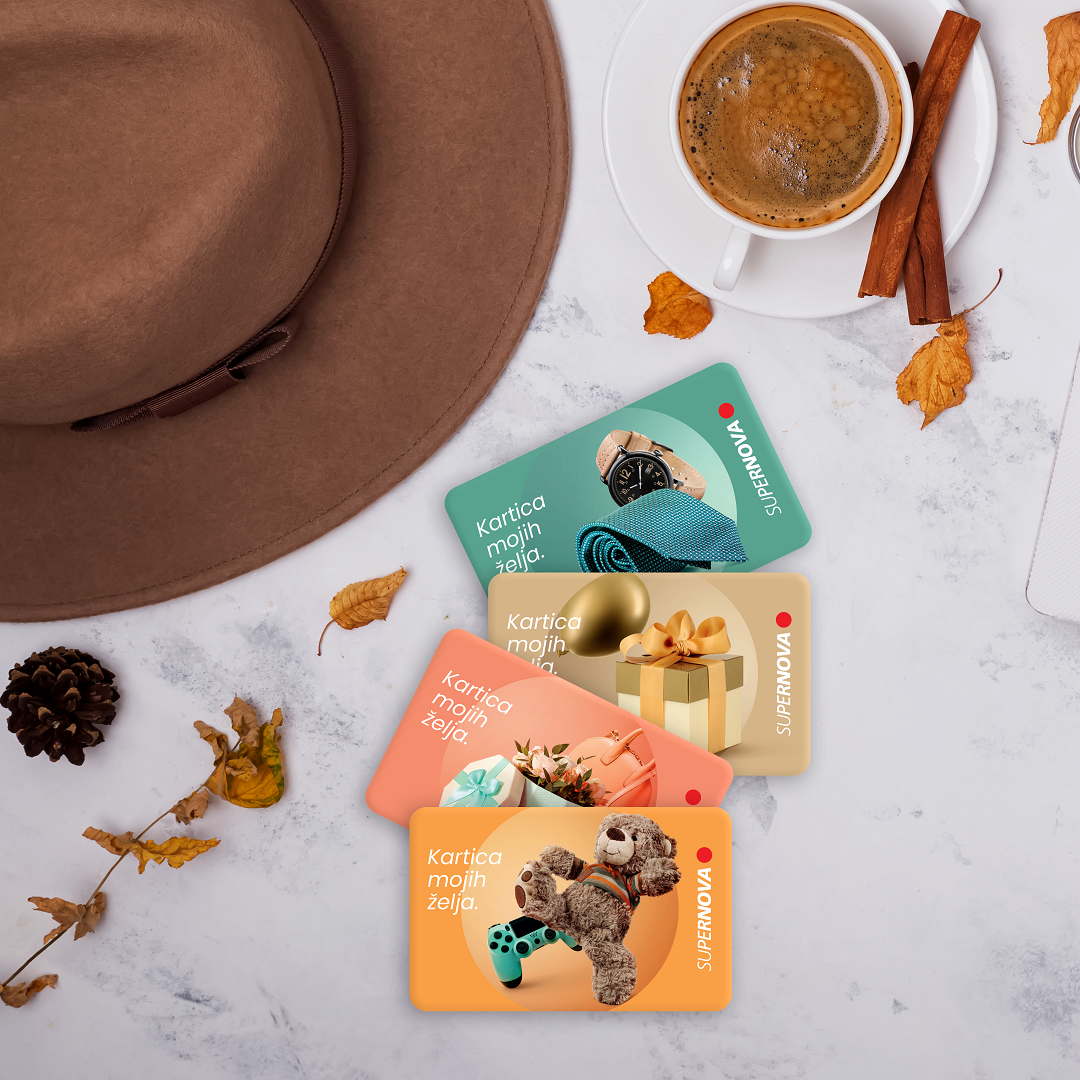 Autumn shopping with gift card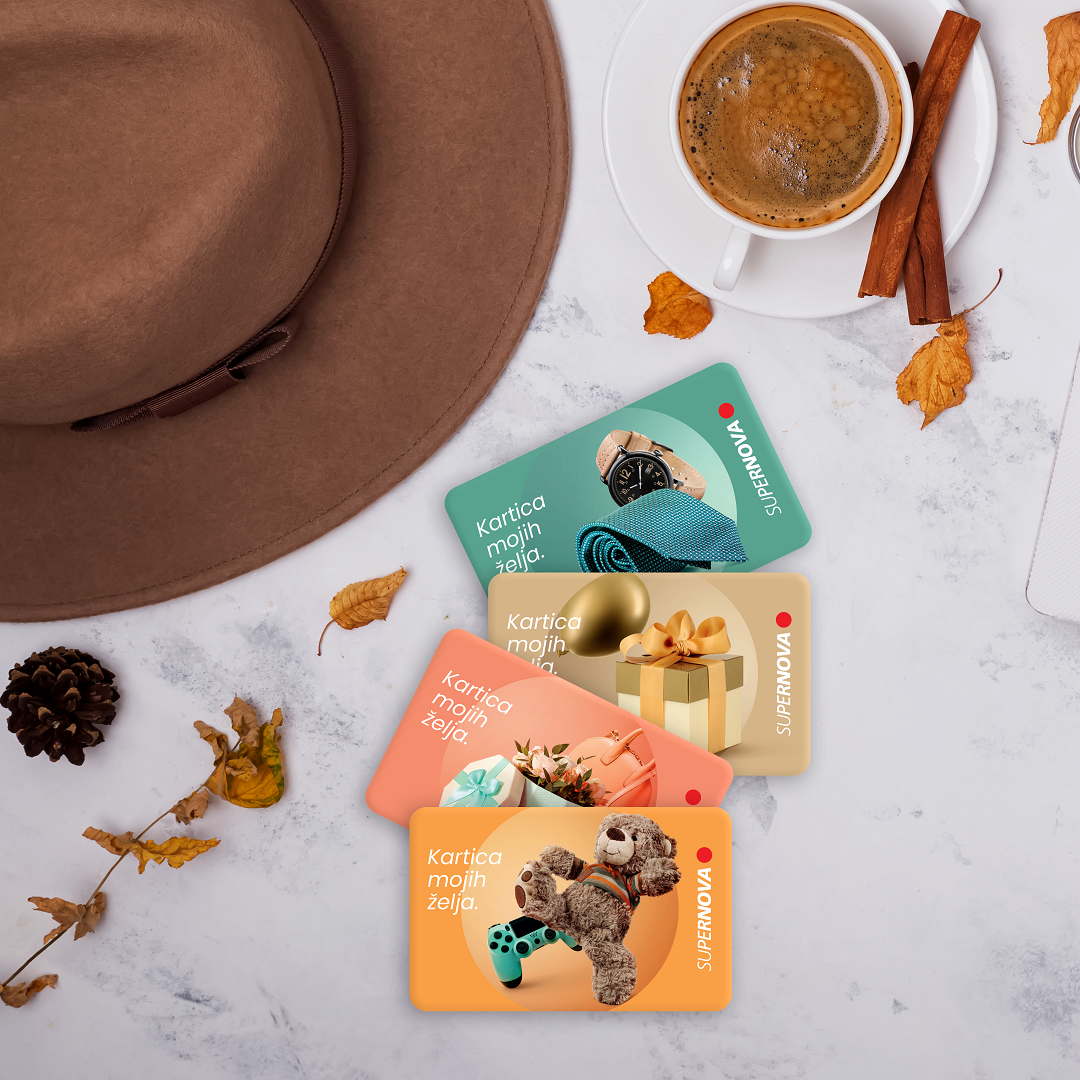 Autumn brings great new collections, and in order to check and appropriate them in time, there is a Supernova gift card with which you can shop in all Supernova shopping centers throughout Croatia.
It can be obtained at info desks in most centers or with just a few clicks on the webshop. Make this fall special and take the opportunity to personalize your Supernova gift card. Enjoy your autumn shopping.